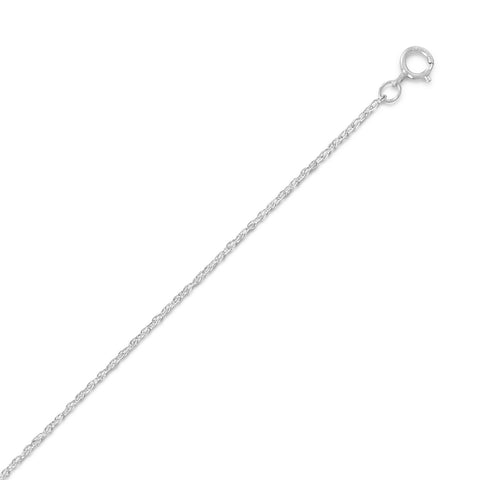 Rhodium Plated Light Rope Chain Necklace (1.1mm)
Item #: rpr
This rhodium plated sterling silver chain has a spring ring closure.
.925 Sterling Silver
This item is active and will be reordered.
Pendants & Slides
Some have gemstone embellishments; others tell a story. Expand your jewelry box with pendants or slides that deliver classic elegance and appeal to women of all ages.