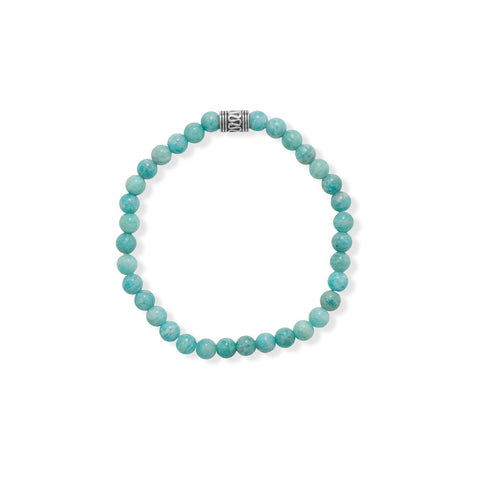 Amazonite Fashion Stretch Bracelet
Item #: le1388
6.4mm amazonite and silver tone base metal bead fashion stretch bracelet. The silver tone bead may vary from the bead pictured. Bracelet measures approximately 8" around. 
Fashion jewelry contains base metal.
MMA Exclusive
Stretch Bracelets
Comfortable and functional; stretch bracelets are a popular choice for the woman on the go. Slip these on for an immediate style upgrade and you'll fit in anywhere.