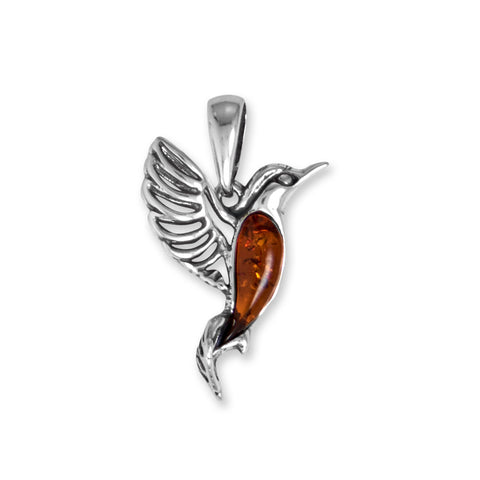 Oxidized Baltic Amber Hummingbird Pendant
Item #: 74815
Sweeter than nectar... This 2D oxidized sterling silver pendant features a darling hummingbird with 12.7mm x 4.4mm fancy-cut genuine Baltic amber. Hanging length is 27.8mm.
Genuine Baltic amber is from Poland
.925 Sterling Silver 
Jeweled feathers: A hummingbird's brilliant throat color is created by iridescence in the arrangement of its feathers. Light, moisture, angle, and other factors will influence how bright and colorful the throat may appear.
This item is active and will be reordered.