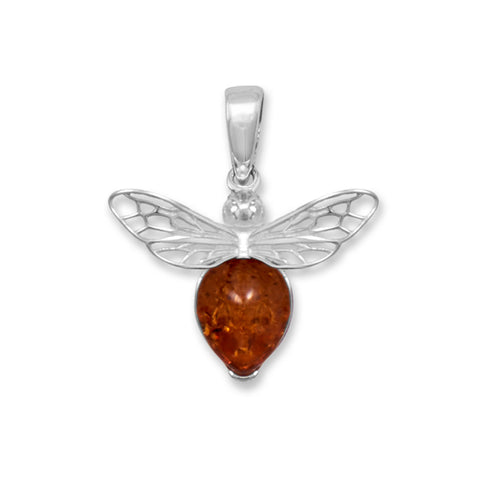 Baltic Amber Honey Bee Pendant
Item #: 74814
Bee-autiful! Sterling silver honey bee pendant features 9mm x 7.5mm genuine Baltic amber. Hanging length is 22.5mm.
Genuine Baltic amber is from Poland
.925 Sterling Silver 
Bee fun fact:  A worker bee may visit up to 2,000 flowers per day...that's one busy bee!
This item is active and will be reordered.