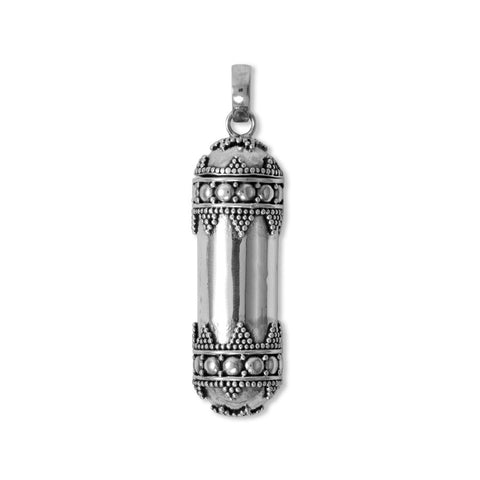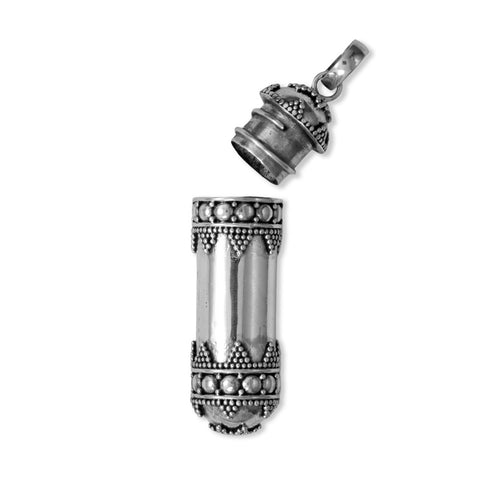 Large Dotted Bali Keepsake Pendant
Item #: 74804
Perfect for storing tender tokens like cremains, a lock of hair, or even a tiny note/prayer. Oxidized sterling silver urn pendant measures 35.5mm x 14.0mm and features artistic, dotted accents. Handmade items will have slight variances. 
Handcrafted in exotic Bali, Indonesia 
.925 Sterling Silver
Only 2 left in stock.
This item is active and will be reordered.
Round & Oval
Shop our round and oval shaped pendants; a symbol of unity, wholeness, and eternity.