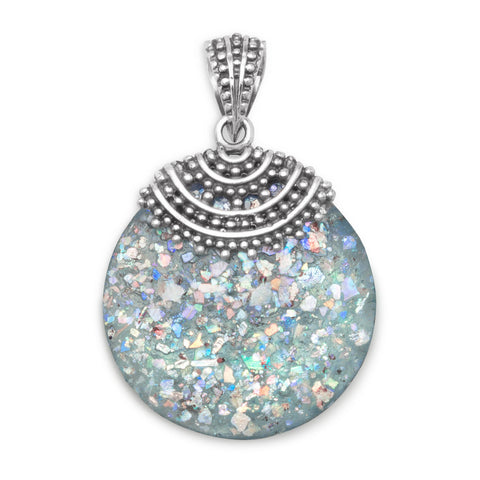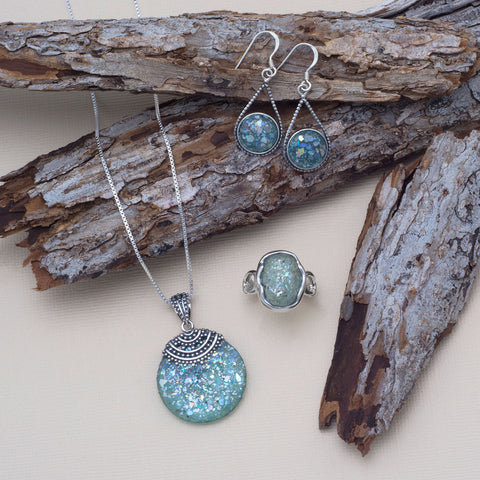 Roman Glass Beaded Top Pendant
Item #: 74179
Round Roman glass pendant with ornate beaded top and bale. The pendant measures 26mm x 37mm.
Comes with Certificate of Authenticity.
.925 Sterling Silver
Only 2 left in stock.
This item is active and will be reordered.
Round & Oval
Shop our round and oval shaped pendants; a symbol of unity, wholeness, and eternity.