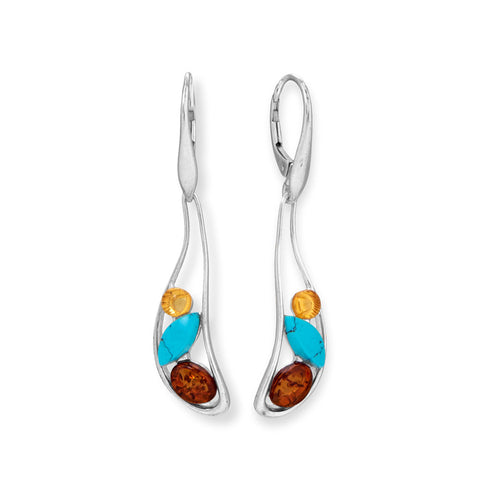 Oblong Multi Color Amber and Turquoise Lever Earrings
Item #: 66889
Rich amber + Classic turquoise = Perfect contrast. Sterling silver lever back earrings have an oblong cutout design with multi-color genuine Baltic amber and reconstituted turquoise. Amber is 4mm and 7.5mm x 5mm and turquoise is 9mm x 4mm. Earrings have a hanging length of 47mm.
Genuine Baltic amber is from Poland
.925 Sterling Silver 
Only 5 left in stock.
This item is active and will be reordered.
Lever Back
Lever back earrings have a special secure back closure that allows them to dangle freely and elegantly.