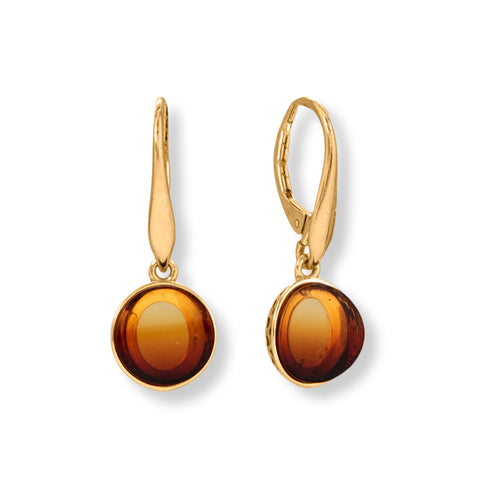 14 Karat Gold Plated Round Sunrise Amber Lever Earrings
Item #: 66888
Take the beauty of the rising sun everywhere you go! 14 karat gold plated sterling silver lever back earrings feature 10mm round genuine Baltic amber with a sunrise effect. Earrings have a hanging length of 30mm. The sunrise effect is created by burying part of the amber in heated sand, which changes the color of the amber!
Genuine Baltic amber is from Poland
.925 Sterling Silver
This item is active and will be reordered.
French Wire Earrings
The French wire is the ethereal "pièce de résistance" of the earring world. Its curved wire hook allows for elegant movement that will have you saying "Oui!"