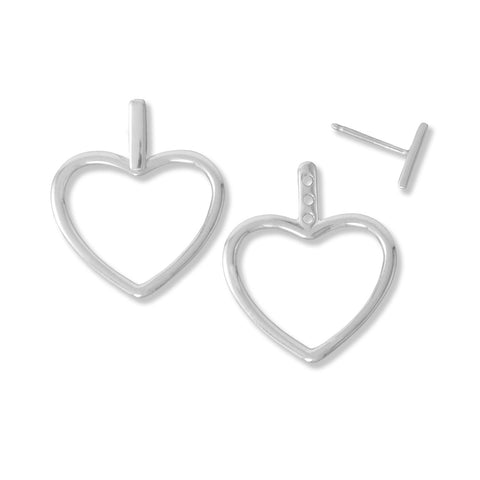 Large Polished Heart Outline Front/Back Earrings
Item #: 66851
Wear these with bar studs or mix and match them with different earrings to create new looks! Sterling silver front/back earrings have a heart outline earring jacket and a small bar stud earring. Jacket is 23.9mm x 20.5mm and stud is 8.4mm x 2.2mm. Earrings have a hanging length of 23.9mm. 
.925 Sterling Silver
This item is active and will be reordered.
Studs
The workhorse of any woman's day-to-day jewelry wardrobe, these petite classics embody the spirit of simplicity.