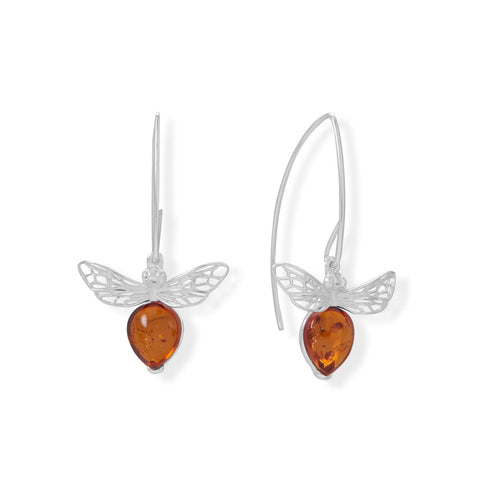 Baltic Amber Honey Bee Drop Wire Earrings
Item #: 66750
Bee-autiful! Polished sterling silver wire earrings feature a hinged bee design with 8.9mm x 7.5mm genuine Baltic amber. Earrings have a hanging length of 35.2mm.
Genuine Baltic amber is from Poland
.925 Sterling Silver 
Bee fun fact: Bees dance! The waggle dance is a communication tool between worker bees and other colony members. They can share locations of pollen sources, nectar, water, food sources, threats, and even a new place to call home. Genius!
This item is active and will be reordered.