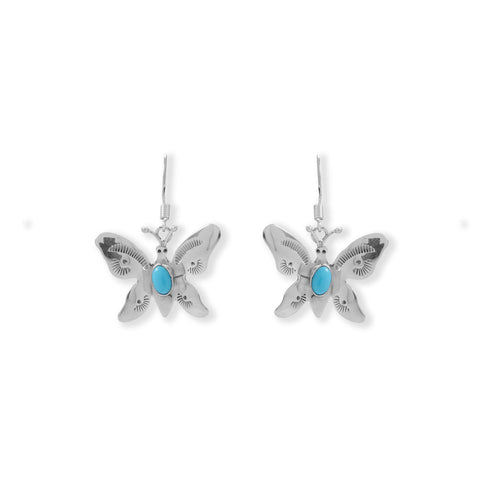 Navajo Turquoise Butterfly Earrings
Item #: 66705
Creatively crafted with hand stamped details by Dinè silversmith Lee Sandoval, these authentic, handmade Native American butterfly french wire earrings are made of oxidized sterling silver and 6mm x 3.3mm Mexican Campitos stabilized turquoise. Earrings are 26.5mm x 19.6mm and have a hanging length of 34mm. 
.925 Sterling Silver 
Made in the USA.
This item is active and will be reordered.
French Wire Earrings
The French wire is the ethereal "pièce de résistance" of the earring world. Its curved wire hook allows for elegant movement that will have you saying "Oui!"