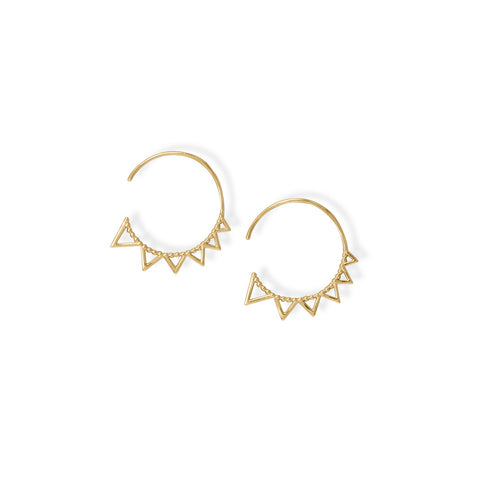 14 Karat Gold Plated Beaded Sun 3/4 Circle Wire Earrings
Item #: 66570
Graduated rays shine on these 14 karat gold plated sterling silver 3/4 circle wire earrings with little beaded edge accent. 26mm diameter.
.925 Sterling Silver
Only 5 left in stock.
This item is active and will be reordered.
Hoops
Discover an endless circle of possibilities with this quintessential style. Simple and well-crafted creations in sterling silver and karat gold will stand the test of time.