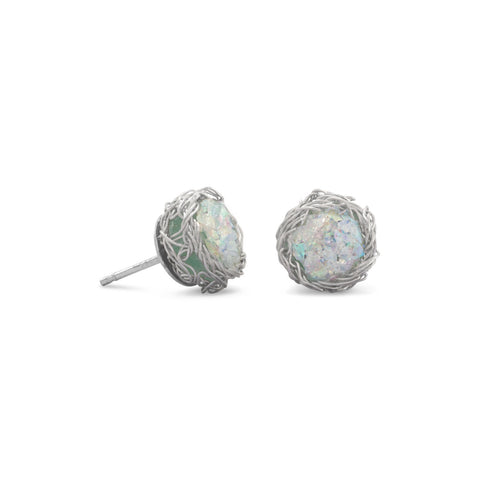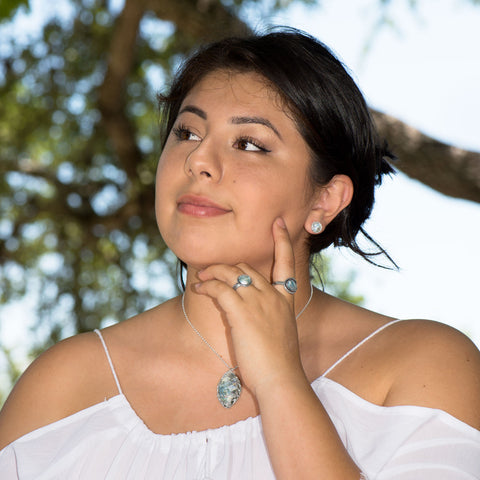 Round Ancient Roman Glass Stud Earrings with Woven Wire Mesh
Item #: 66219
Sterling silver round 9.5mm ancient Roman stud earrings wrapped in sterling silver hand woven wire mesh setting. Ancient Roman glass coloring will vary.
Comes with Certificate of Authenticity
.925 Sterling Silver
Only 5 left in stock.
This item is active and will be reordered.
Studs
The workhorse of any woman's day-to-day jewelry wardrobe, these petite classics embody the spirit of simplicity.