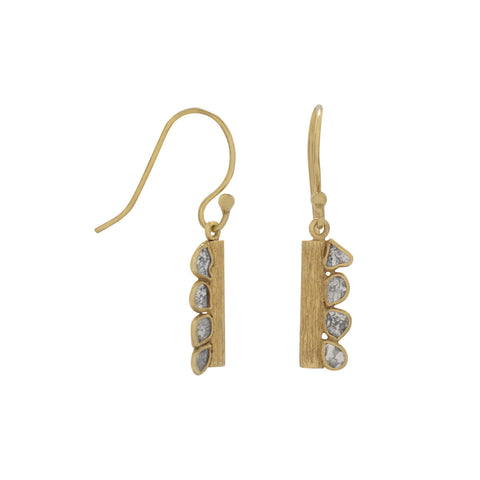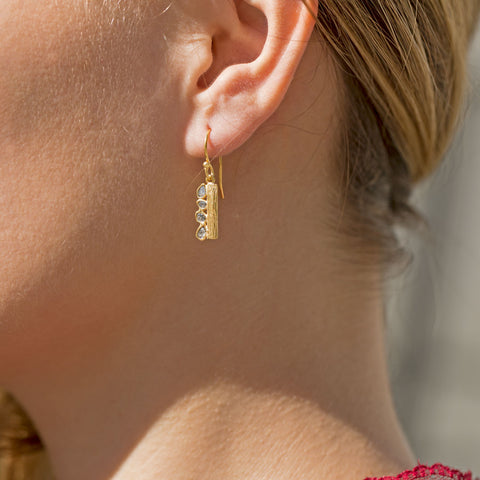 14 Karat Gold Plated Polki Diamond Drop Earrings
Item #: 66183
14 karat gold plated sterling silver bar drop french wire earrings with genuine polki diamonds. The earrings have a total of eight 3mm freeform stones totaling 0.40 ctw. The earrings hang approximately 30mm.
Polki diamonds are natural, uncut diamond slices.
.925 Sterling Silver
Only 5 left in stock.
This item is active and will be reordered.
French Wire Earrings
The French wire is the ethereal "pièce de résistance" of the earring world. Its curved wire hook allows for elegant movement that will have you saying "Oui!"