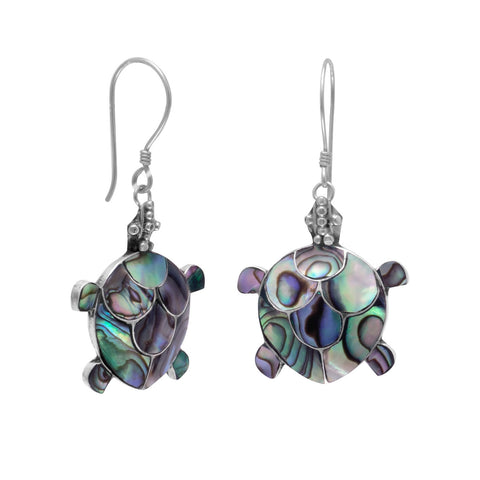 Bali Paua Shell Turtle French Wire Earrings
Item #: 64304
Capture the beauty of the sea in these stunning french wire earrings! Sterling silver and paua shells are specially crafted to create these turtle earrings. Turtles measure 22mm x 19mm, with a hanging length of 35mm. Hand made items will have slight variances.
Made in Bali, Indonesia 
.925 Sterling Silver
This item is active and will be reordered.
French Wire Earrings
The French wire is the ethereal "pièce de résistance" of the earring world. Its curved wire hook allows for elegant movement that will have you saying "Oui!"