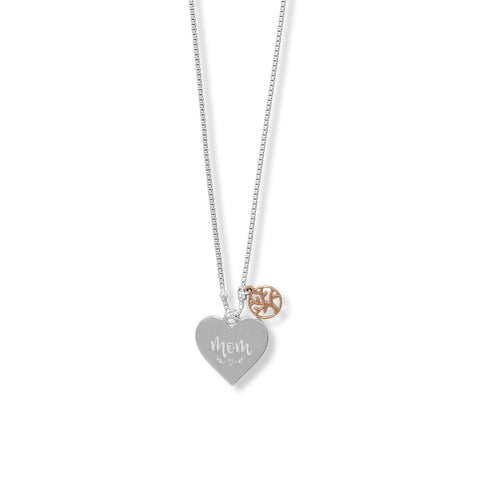 16" + 2" "Mom" Heart and Family Tree Charm Necklace
Item #: 34493
16" + 2" sterling silver necklace features an etched "mom" heart pendant with tiny heart and vine detailing, and a 14 karat rose gold plated family tree charm. Pendant is 18.2mm x 17.6mm, and charm is 8.5mm. Necklace is finished with a spring ring closure. 
.925 Sterling Silver 
This item is active and will be reordered.
Pendants & Slides
Some have gemstone embellishments; others tell a story. Expand your jewelry box with pendants or slides that deliver classic elegance and appeal to women of all ages.