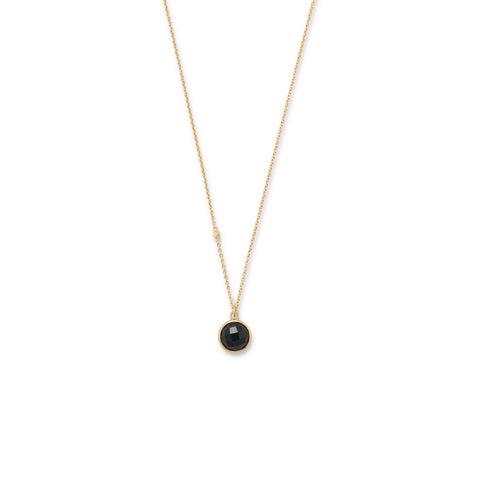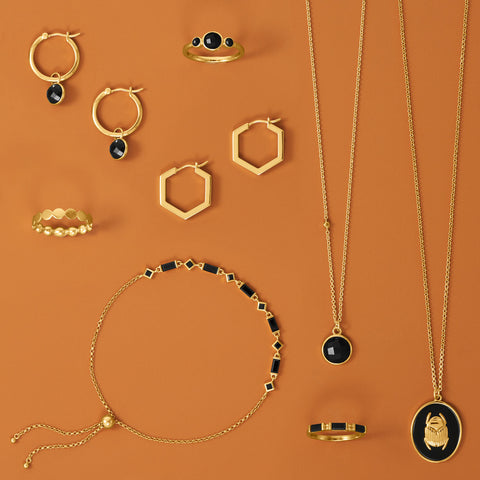 16" + 2" 14 Karat Gold Plated Faceted Black Onyx Necklace
Item #: 34472
A simple classic with designer detail. 16" + 2" 14 karat gold plated sterling silver necklace features an 9.5mm faceted black onyx charm with a 2mm gold plated bead accent in chain. Necklace is finished with a lobster clasp closure. 
.925 Sterling Silver 
Only 3 left in stock.
This item is active and will be reordered.
Pendants & Slides
Some have gemstone embellishments; others tell a story. Expand your jewelry box with pendants or slides that deliver classic elegance and appeal to women of all ages.