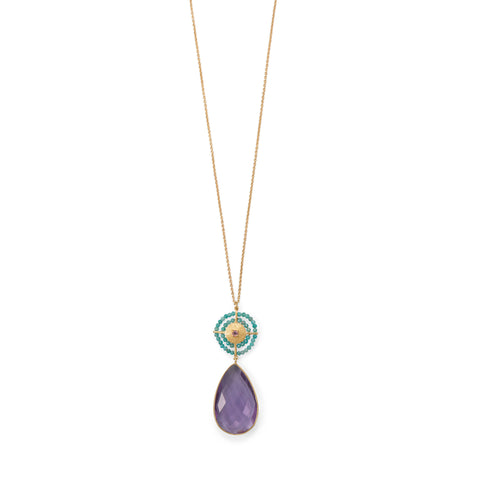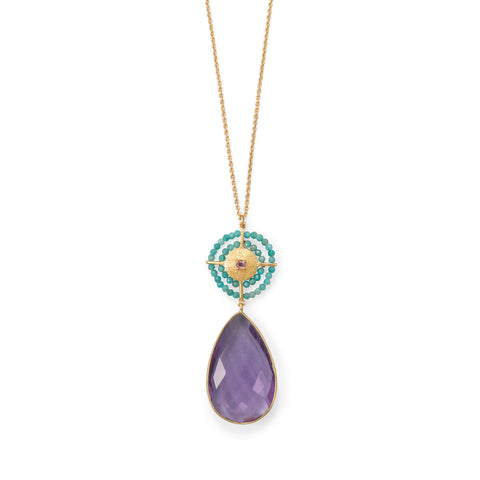 32" 14 Karat Gold Plated Amethyst and Amazonite Necklace
Item #: 34316
Add some color! 32" 14 karat gold plated sterling silver necklace features amethyst and amazonite. Large amethyst stone drop measures 22mm x 35mm, amazonite beads are 2mm and smaller amethyst at the center measures 3mm. This necklace features a lobster clasp.
.925 Sterling Silver
Only 5 left in stock.
This item is active and will be reordered.
Bead Chains
This chain has round fixed beads, either with a larger distance between each bead or strung closer together with a small space in-between.