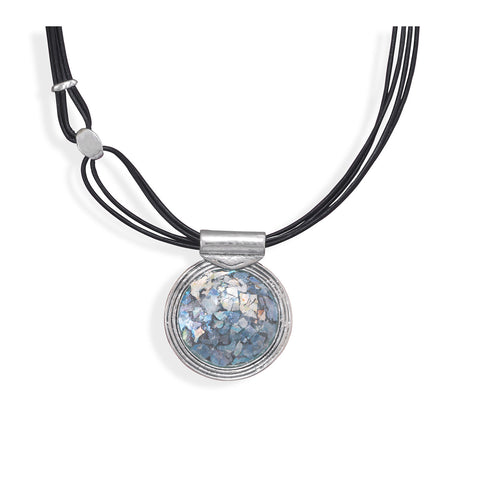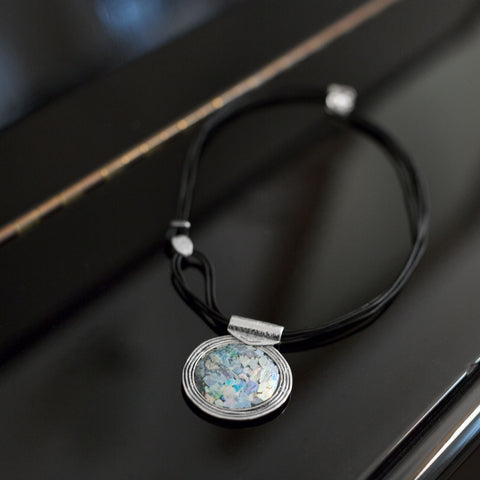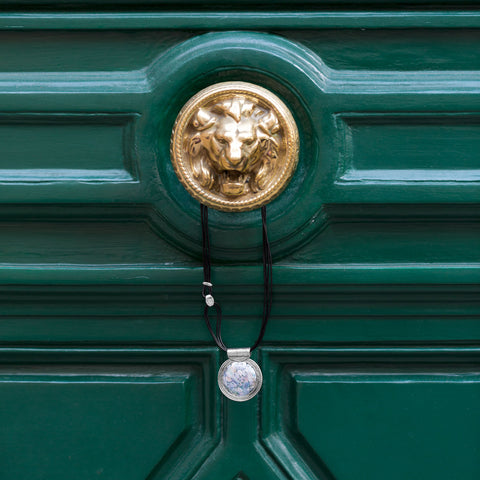 18" Multistrand Leather with Roman Glass Necklace
Item #: 33485
18" 4 strand black leather necklace with a 30mm Ancient Roman Glass pendant. The pendant measures 40mm x 47mm. This necklace has a lobster clasp closure. Ancient Roman glass coloring will vary.
Comes with Certificate of Authenticity.
.925 Sterling Silver
Only 4 left in stock.
This item is active and will be reordered.
Ancient Roman Glass Collection
Own a piece of ancient history shaped by nature and divinely crafted into beautiful jewels. Each artistic design is inlaid with fragments of ancient glass that date back 2,000 years that has been uncovered in archaeological excavations in Israel. Each piece includes a Certificate of Authenticity.