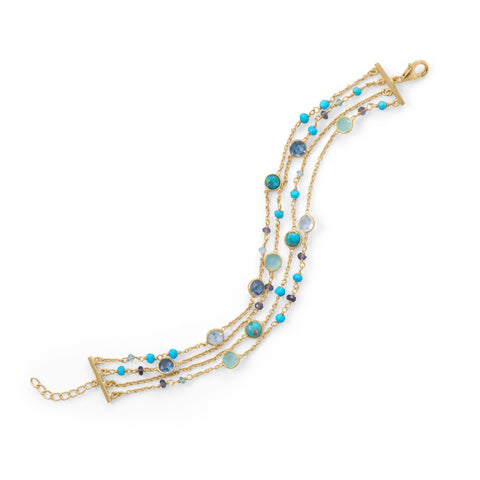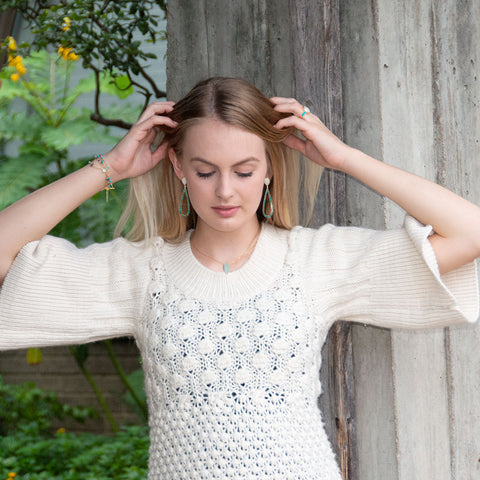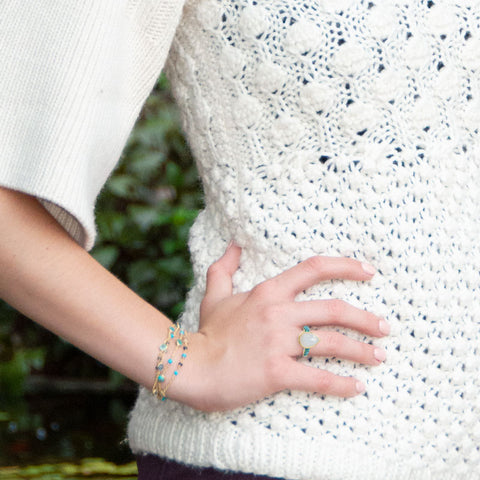 14 Karat Gold Plated Multi Stone Bracelet
Item #: 23570
You won't be singin' the blues about this darling bracelet. 7" + 1" extension 14 karat gold plated sterling silver with an assortment of blue toned gemstones. Bezel set turquoise, chalcedony and glass in 5mm. Pops of colored beads ranging in size from 1.5mm x 2.5mm to 2.5mm x 3.5mm in synthetic turquoise, apatite and iolite. Lobster clasp closure.
.925 Sterling Silver
Only 2 left in stock.
This item is active and will be reordered.
Bead Chains
This chain has round fixed beads, either with a larger distance between each bead or strung closer together with a small space in-between.