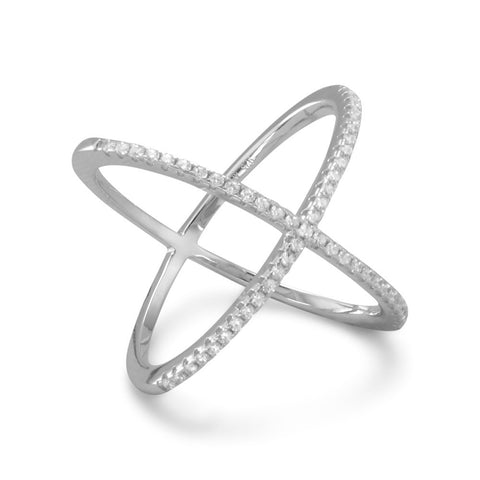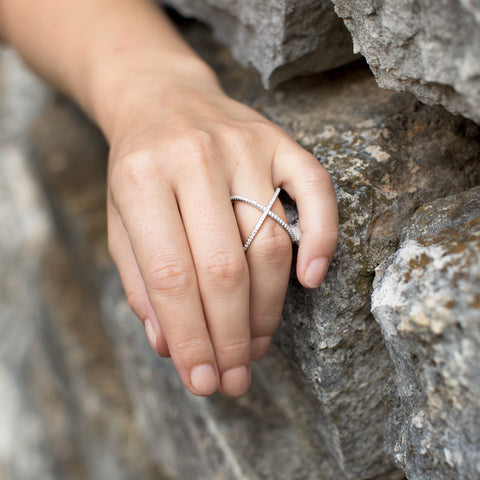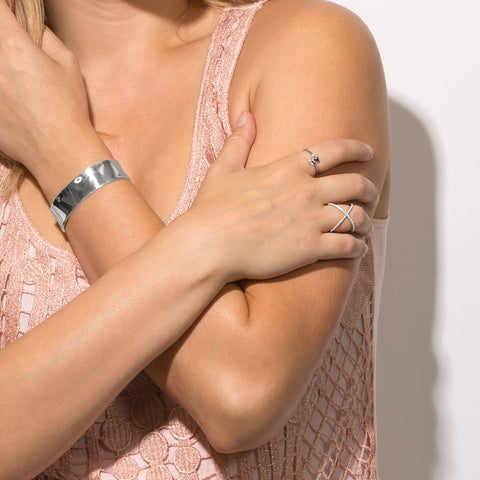 Rhodium Plated Criss Cross 'X' Ring with Signity CZs
Item #: 83570
Rhodium plated criss cross 'X' ring with Signity CZs. The ring measures approximately 20mm. The signity CZs embellish the top of the ring, and the back is polished silver.
.925 Sterling Silver
Only 3 left in stock.
This item is active and will be reordered.
Geometric
Let your jewelry style take shape with this eclectic collection! Form follows function with these dramatic, geometric lines.