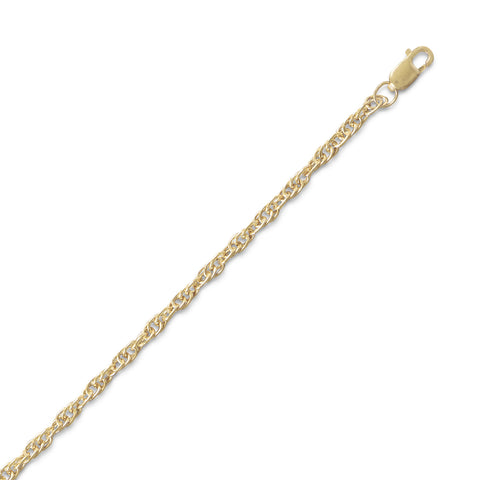 14/20 Gold Filled Rope Chain (2.5mm)
Item #: gfr25
This gold filled chain has a lobster clasp closure.
This item is active and will be reordered.
Rope Chains
A rope chain is a series of small oval-shaped links that are intertwined in such a way that they make a spiral design resembling woven rope. This chain looks great in delicate and heavy versions.