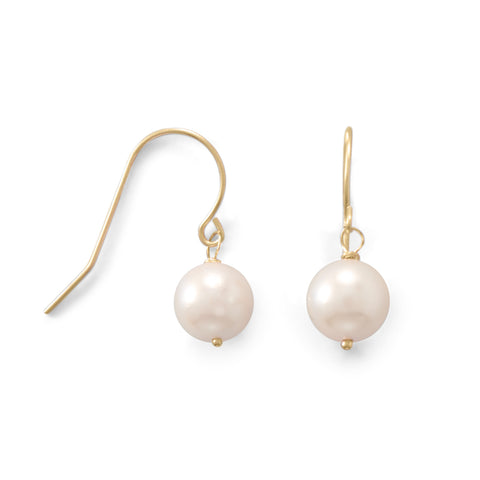 14 Karat Gold 7mm Cultured Akoya Pearl French Wire Earrings
Item #: 0p6032
A sweet classic. 14kt gold french wire earrings with 7-7.5mm cultured Akoya pearls. Full hanging length is 21mm. Earrings come packaged on in a 2" x 3" gift box and presented in a gift box. 
14kt Gold
Only 5 left in stock.
This item is active and will be reordered.
French Wire Earrings
The French wire is the ethereal "pièce de résistance" of the earring world. Its curved wire hook allows for elegant movement that will have you saying "Oui!"