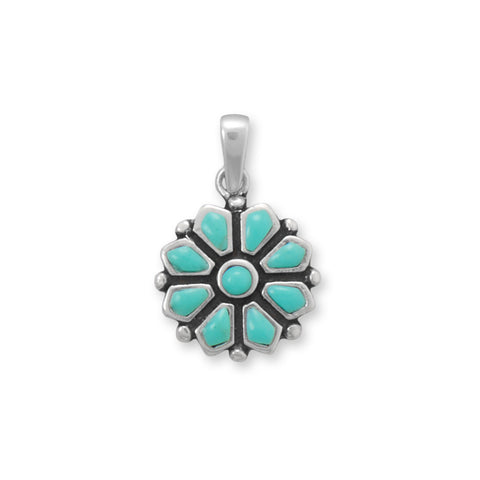 Reconstituted Turquoise Flower Pendant
Item #: 74824
Flower Power! Oxidized sterling silver 13mm reconstituted turquoise flower pendant. Center turquoise is 2.5mm round and outer pieces are 3.5mm x 2mm tie shape. Pendant has a hanging length of 20mm.
.925 Sterling Silver
This item is active and will be reordered.
Round & Oval
Shop our round and oval shaped pendants; a symbol of unity, wholeness, and eternity.