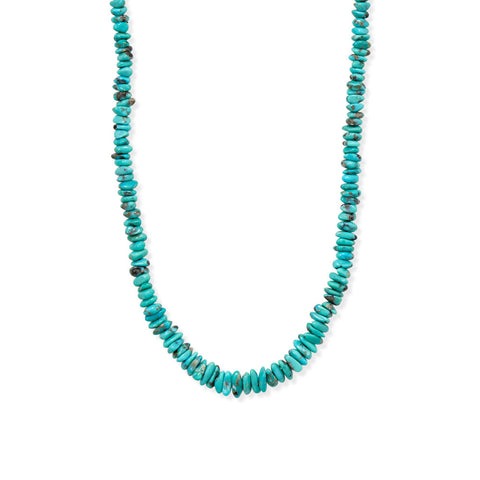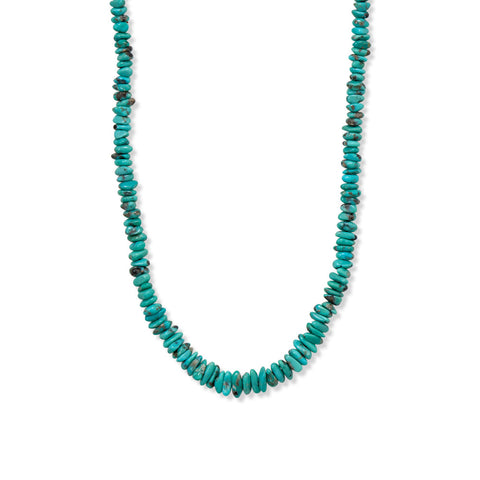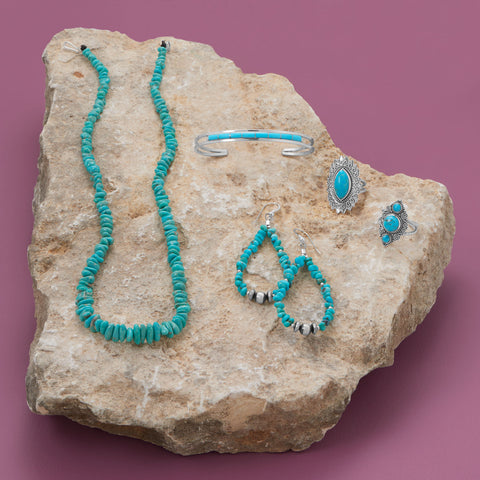 19" Mexican Campitos Turquoise Nugget Necklace
Item #: 34516
Straight from the earth, containing all the power, strength, and beauty within! Sterling silver necklace is crafted with Mexican Campitos turquoise chips that graduate from 12mm to 4mm. Necklace is finished with a hook and eye closure. 
Please note color will vary from piece to piece ranging from blue to green turquoise.
.925 Sterling Silver
 Made in the USA. 
This item is active and will be reordered.
Bead Chains
This chain has round fixed beads, either with a larger distance between each bead or strung closer together with a small space in-between.