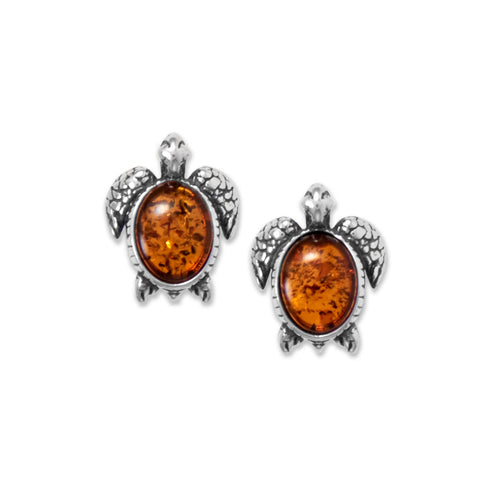 Oxidized Baltic Amber Sea Turtle Earrings
Item #: 66886
Dive into history with these adorable earrings! Oxidized sterling silver sea turtle stud earrings measure 14.3mm x 11.3mm and feature 9mm x 7mm genuine Baltic amber. 
Genuine Baltic amber is from Poland
.925 Sterling Silver 
Only 2 left in stock.
This item is active and will be reordered.
Studs
The workhorse of any woman's day-to-day jewelry wardrobe, these petite classics embody the spirit of simplicity.