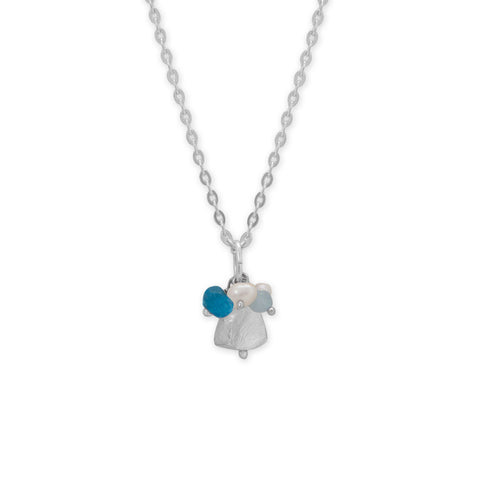 16" Cultured Freshwater Pearl, Blue Jade and Blue Chalcedony Necklace
Item #: le1412
16" sterling silver necklace features a gemstone cluster with two 3.5mm x 3mm cultured freshwater pearls, 4mm x 3mm dyed blue jade, and 3mm blue chalcedony stones with a freeform shape silver bead. Finished with a lobster clasp closure. 
.925 Sterling Silver 
Pendants & Slides
Some have gemstone embellishments; others tell a story. Expand your jewelry box with pendants or slides that deliver classic elegance and appeal to women of all ages.