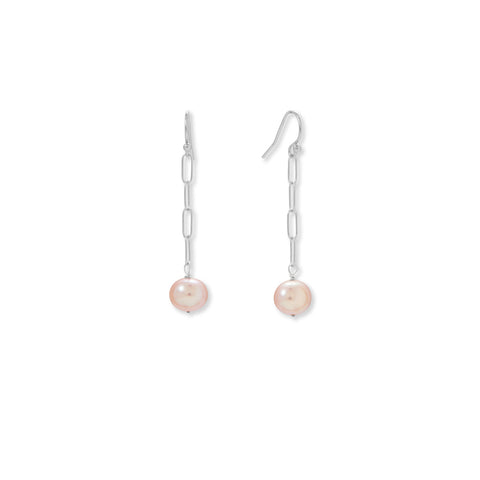 9mm Cultured Freshwater Potato Pearl Paper Clip Chain Earrings
Item #: le1385
On trend pearls for everyday. Sterling silver french wire earrings feature a 1" paperclip chain drop with 9mm natural color cultured freshwater potato pearls. Due to the pearls being natural color, expect pairs to vary from peach to pink to lilac when ordering.  Total hanging length is approximately 50mm.
.925 Sterling Silver

Only 4 left in stock.
This item is discontinued and will not be reordered.
French Wire Earrings
The French wire is the ethereal "pièce de résistance" of the earring world. Its curved wire hook allows for elegant movement that will have you saying "Oui!"