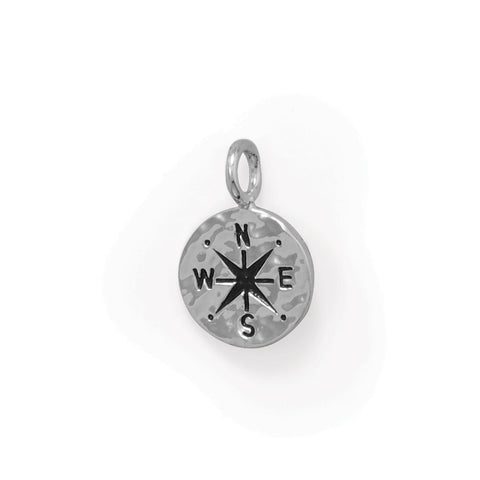 Keep It Moving! Hammered Compass Pendant
Item #: 74671
No matter where you go, do it in style! Sterling silver hammered compass pendant is 10.5mm in diameter. Hanging length is 16mm. 
.925 Sterling Silver 
This item is active and will be reordered.
Round & Oval
Shop our round and oval shaped pendants; a symbol of unity, wholeness, and eternity.