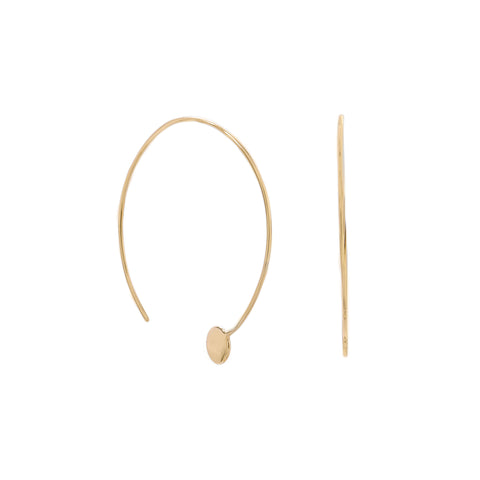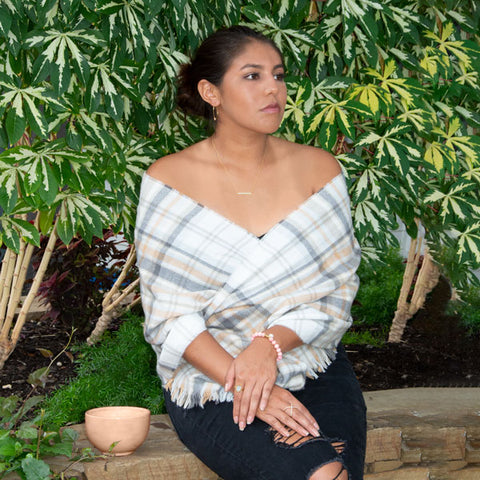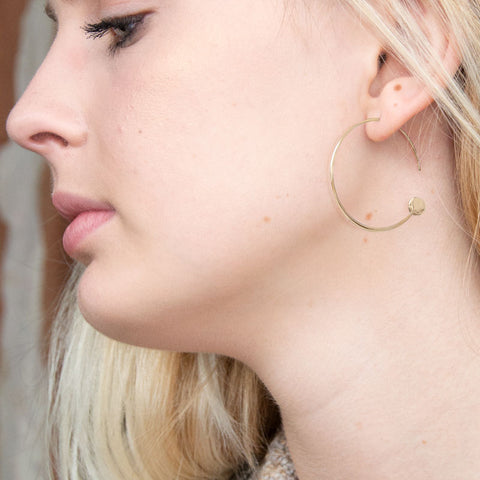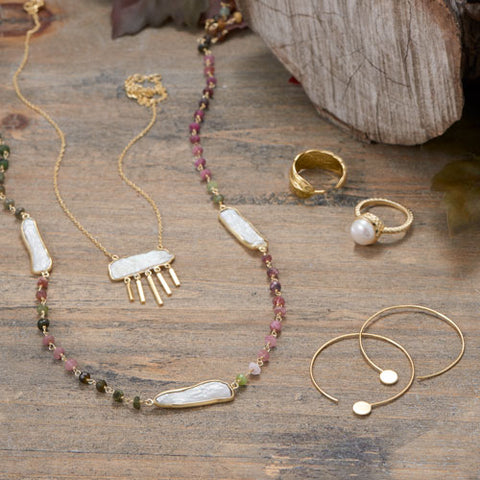 14 Karat Gold Plated Threader Dot End Earring
Item #: 66300
14 karat gold plated sterling silver wire threader earrings with simple dot end. Wires are 0.7mm thickness and earrings are 35mm diameter with 6mm dot end.
 .925 Sterling Silver
Threaders
If you're looking for a modern moment, add threaders to your earring rotation. They can be worn threaded through single, double, or triple pierced ears, in mismatched or matching pairs, or as a single earring. Threader earrings are an innovative and ideal accessory that achieve effortless style with minimal design.