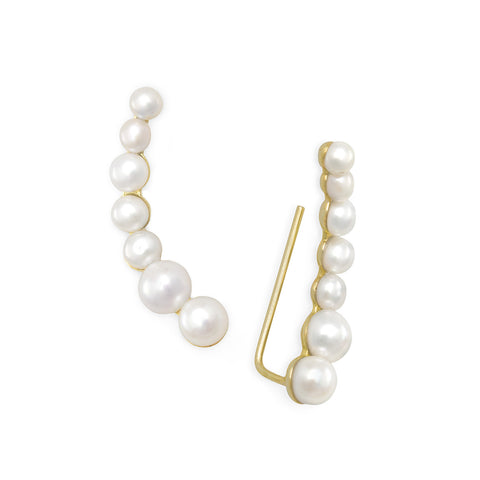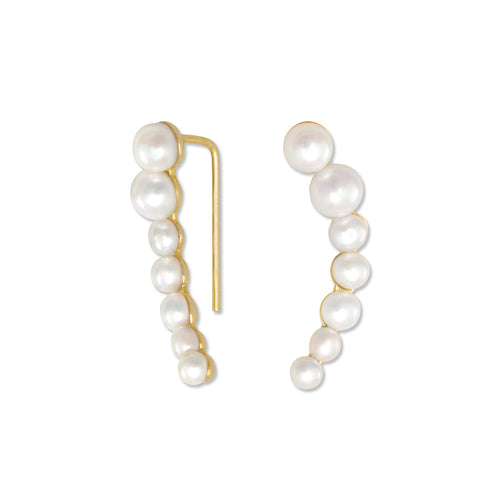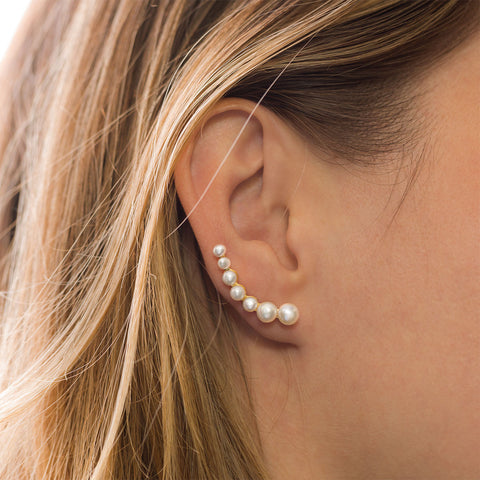 14 Karat Gold Plated Graduated Cultured Freshwater Pearl Ear Climbers
Item #: 66138
Gorgeous ear climbers with graduated white cultured freshwater pearls set in 14 karat gold plated sterling silver. There are 7 pearls; two 3mm, three 4mm, and two 5mm. The ear climbers are approximately 28mm long. Sold in matching left/right pairs.
Pro tip: Flip these earrings upside down for a new, drop style look!
.925 Sterling Silver
This item is active and will be reordered.
Ear Climbers
Ear Climbers are establishing their place in jewelry history. Edgy, yet streamlined and sophisticated, this single piercing style can even give the illusion of multiple piercings or can be worn as a drop earring making them quite versatile.