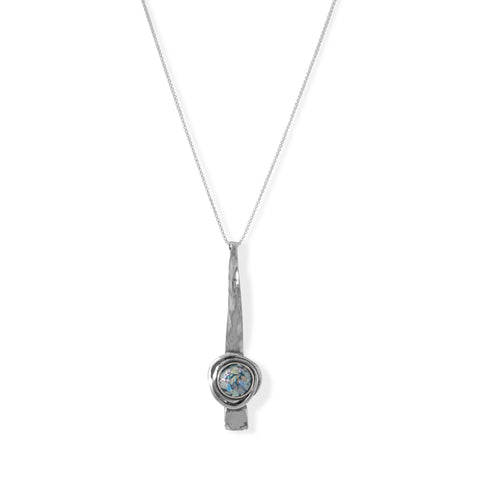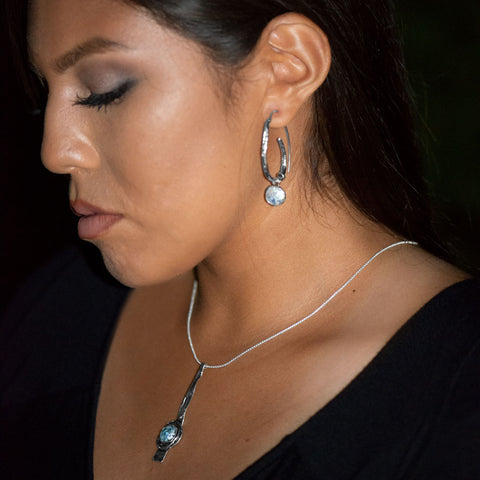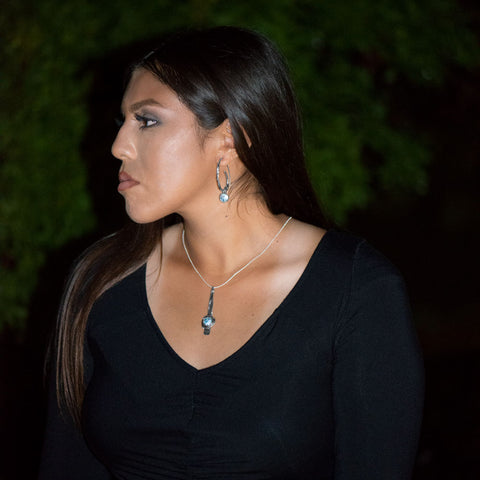 Long Textured Bar Ancient Roman Glass Necklace
Item #: 34215
18" sterling silver necklace with 60mm bar drop tapering to 7.8mm. A 10mm piece of round Ancient Roman glass wrapped in 17.5mm setting. Color of Roman glass will vary. Lobster clasp closure on 1.1mm rounded box chain.
Comes with Certificate of Authenticity.
.925 Sterling Silver
Only 2 left in stock.
This item is active and will be reordered.
Pendants & Slides
Some have gemstone embellishments; others tell a story. Expand your jewelry box with pendants or slides that deliver classic elegance and appeal to women of all ages.