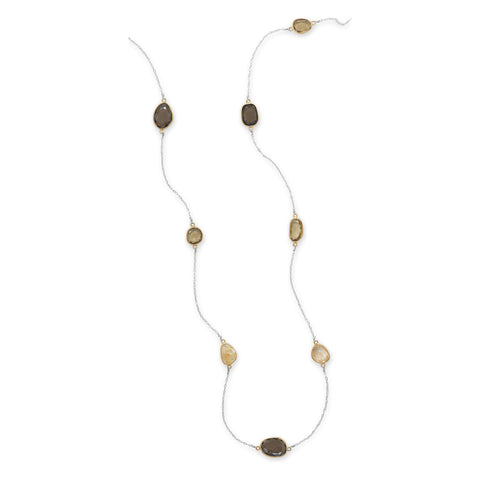 33" Freeform Quartz Necklace
Item #: 33631
33" sterling silver necklace with freeform smoky quartz, golden quartz and gold rutilated quartz. The stones are set in brushed 14 karat gold plated sterling silver. The shape and size of the stones will vary. The stones pictured range in size from 9mm x 11mm - 12mm x 17mm. This necklace has a lobster clasp closure.
.925 Sterling Silver
Only 1 left in stock.
Long Necklaces
Our longer necklaces flatter a woman's silhouette for a streamlined look. Rules are meant to be broken, so reach for everything your heart desires and pile 'em on.