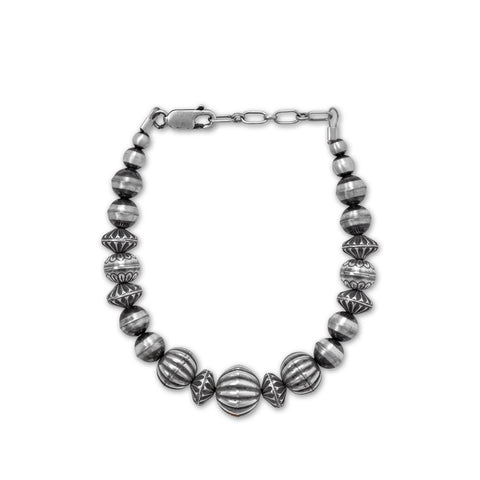 7.5" Southwest Graduated Deco Bead Bracelet
Item #: 23678
Traditional, timeless style. 6.5" + 1" sterling silver southwest-inspired bracelet is created using assorted oxidized beads that are handmade in the USA. The graduated beads range from 11mm to 4mm and the bracelet is finished with a lobster clasp closure. 
.925 Sterling Silver 
Made in the USA.
Only 4 left in stock.
This item is active and will be reordered.
Bead Chains
This chain has round fixed beads, either with a larger distance between each bead or strung closer together with a small space in-between.